Cyber Insurance
It only takes one cyber attack to affect your computer network security and the privacy of your employees, clients and suppliers. Protect your business with Lussier's proactive brokers- they design cyber risk insurance tailored to your unique needs. 
Support from our professionals in the event of a breach
Payment of certain costs, including defense costs
Expertise of our specialized brokers
Call 1 855 587-7437
Contact an advisor
According to Statistics Canada, 47% of computer attacks in Canada target small and medium-sized businesses.
What is Cyber Risk Insurance?
To put it simply
Cyber Risk protection covers the essential features you need to protect yourself from the risks associated with current and future technology.
In the event of a lawsuit, an insurance policy provides coverage against damages and also pays the costs of defending your interests.
Our Expertise
You can trust Lussier, we've been around a while! Our brokers are up to date on the current cybercrime climate.
Why work with Lussier?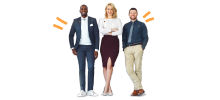 More than just insurance
We can find you the perfect insurance for your needs but can also help with financial solutions.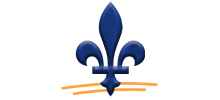 Local expertise
We have a history of serving Quebec with insurance and financial solutions.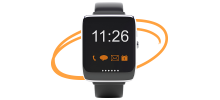 Here for you 24/7
Our advisors are ready to answer your questions and guide you if you ever need to make a claim.