Income Protection Insurance
Don't wait for the unexpected to occur! Lussier designs insurance to protect your income should a sudden accident or illness keep you away from your business.
Compensation received in proportion to your loss of income
Lussier partners with all insurers
Products designed to meet your specific needs
Call 1 855 587-7437
Contact an advisor
Our Expertise in Income Protection Insurance
Are income protection, disability, and salary insurance the same thing?
Yes. They serve the main purpose, regardless of what you call it : to allow you to maintain financial security and to give you peace of mind that your business will stay on track.
How does Income Protection Insurance cover my busines's needs?
Income Protection Insurance
Pays an income replacement benefit to the owner;
Complements your long-term disability insurance plan;
Provides income protection in the event of a key person's disability.
 
Why work with Lussier?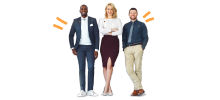 More than just insurance
We can find you the perfect insurance for your needs but can also help with financial solutions.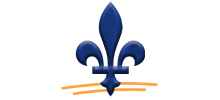 Local expertise
We have a history of serving Quebec with insurance and financial solutions.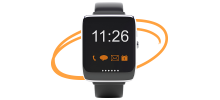 Here for you 24/7
Our advisors are ready to answer your questions and guide you if you ever need to make a claim.