Disability and Critical Illness Insurance
Build peace of mind with Lussier. In the case of the unexpected, our experts provide insurance solutions to help you and your family maintain their lifestyle. We can advise you on the right coverage options to meet your personal needs and rid you of financial burden if you are suddunly unable to earn an income. 
Experts in disability and critical illness
Insurance adapted to your personal needs
Personalized and diligent support
Access to a vast network of insurers
Everything under one roof
Call 1 855 587-7437
Contact an advisor
Our Expertise in Disability and Critical Illness Insurance
Still paying off your mortgage?
Life Insurrance
Discover Live Insurance: it is specifically designed to cover your mortgage payments in the event of death or disability.
My health is not in top shape. Can I still qualify for Disability or Criticial Illness Insurance?
Disability or Criticial Illness Insurance
You might! There are several solutions available that may not be impacted by your current health.
Contact us
I'm self-employed. Is disability insurance enough to protect my business?
To cover your business expenses, Lussier designs office overhead insurance as a supplement to your disability insurance.

Discover our Overhead Insurance
What is supplemental health insurance?
Supplemental Health Insurance
It covers expenses that the RAMQ does not : 
Nursing care
Hospitalization
Health Professional Services
Laboratory tests
Assistance and other services
As you approach retirement, learn more about long-term care insurance.
Long-term care insurance
Long-term care insurance allows you to be reimbursed for your recovery or wellness expenses in the event of a degenerative illness or major accident.
Why work with Lussier?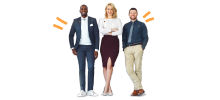 More than just insurance
We can find you the perfect insurance for your needs but can also help with financial solutions.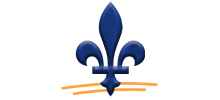 Local expertise
We have a history of serving Quebec with insurance and financial solutions.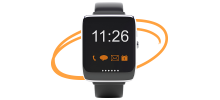 Here for you 24/7
Our advisors are ready to answer your questions and guide you if you ever need to make a claim.