Retirement Plans and Asset Management
Everyone works hard towards a better quality of life at retirement. Lussier offers retirement plan solution that will give your business an undeniable advantage when it comes to recruiting and retaining top talent. Our advisors will help you determine the right retirement vehicle, the contribution formula and investment offer, and more:
Defined Benefit (DB) Plan
Defined Contribution Pension Plan (DCPP)
Simplified Pension Plan (SPP)
Group RRSP with or without DPSP
Voluntary Retirement Savings Plan (RSP)
Call 1 855 587-7437
Connect with one of our consultants
Our Expertise in Retirement Plans and Asset Management
"Relevant advice from a lovely team! We are completely satisfied, we highly reccomend Lussier! Ronald, Terrebonne"
Let our team of experts help
Companies with over 10 employees must have a pension plan in place. Lussier's experts can help you determine the right one
Guide your employees to the right investments
Our Expertise
This is the key to your employee's success at retirement. Our acturial experts are here to guide you. 1% more return per year over 30 years is worth more than 40% in retirement!
What are the advantages of group retirement plans for employees?
Group Retirement Plans
Very low management fees
Savings made easy with payroll deductions
Immediate tax savings
Customized, worry-free investment solutions
Annual training/follow-up
Attract top talent by adding group insurance to your benefits package.
Learn more
Why work with Lussier?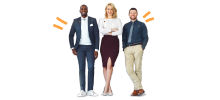 More than just insurance
We can find you the perfect insurance for your needs but can also help with financial solutions.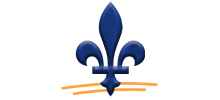 Local expertise
We have a history of serving Quebec with insurance and financial solutions.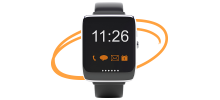 Here for you 24/7
Our advisors are ready to answer your questions and guide you if you ever need to make a claim.