Pay Equity
The Pay Equity Act applies to any private or public company with 10 or more employees. Lussier's HR assistance experts are by your side to help you properly assess your company's situation. They are experts pay equity, which is a value added opportunity for your business.
Identification of job categories
Evaluation of job categories
Comparison of salaries and calculation of adjustments
Determination of adjustment terms
Result reports
Call 1 855 587-7437
Connect with an advisor
Our Expertise in Pay Equity
Year in which Quebec enforced the Pay Equity Act.
What is Pay Equity?
Pay Equity
Pay equity means equal pay for work of equal value. According to Quebec's Pay Equity Act, an employer with 10 or more employees must ensure that employees with equal skills and responsibilities are paid the same, without gender-based discrimination.
What is considered when evaluating job categories?
Evaluating job categories
Required qualifications
Responsibilities assumed
Effort required
Working conditions
 
Why work with Lussier?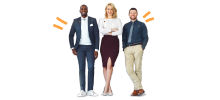 More than just insurance
We can find you the perfect insurance for your needs but can also help with financial solutions.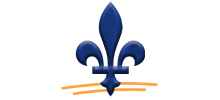 Local expertise
We have a history of serving Quebec with insurance and financial solutions.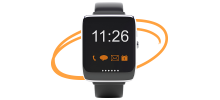 Here for you 24/7
Our advisors are ready to answer your questions and guide you if you ever need to make a claim.