Overhead Insurance
Wht would happen to your business if it was suddenly unable to rely on you ? Lussier custom-builds office overhead insurance that allows you to cover your business expenses and stay on track.
Supports your company's operations in your absenc
Covers fixed expenses (salaries, rent, taxes, loans, utilities, etc.)
Competitive rates
Our wide network of insurers allows us to customize a plan for you
Call 1 877 579-5585
Contact an advisor
Our Expertise In Overhead Insurance
What is the difference between Disability and Overhead Insurance?
What is the difference between Disability and Overhead Insurance?
Disability insurance provides personal financial security to owners should they suddenly become unable to work. Overhead insurance covers business expenses.
What type of businesses should consider overhead insurance?
All of them, especially small business owners!
Did you know?
The premiums you pay on your overhead insurance policy are tax deductible.
Everyone's needs are different. Lussier gives you the peace of mind that yours are being met.
Connect with a broker
Why work with Lussier?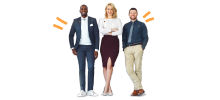 More than just insurance
We can find you the perfect insurance for your needs but can also help with financial solutions.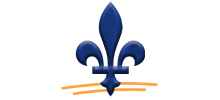 Local expertise
We have a history of serving Quebec with insurance and financial solutions.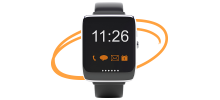 Here for you 24/7
Our advisors are ready to answer your questions and guide you if you ever need to make a claim.