Solutions for the

Construction Sector

Protect your construction business with a tailor-made insurance solution designed by brokers who understand your unique risks and challenges. You wouldn't want an accident to bring work to a stop on your work site. Build peace of mind with Lussier!

Call 1 855 587-7437 Contact an advisor
Our Expertise in Construction Insurance
How do you insure a construction site?
Our insurance brokers will work with you to custom-build a solution that meets your business' unique needs.
Start by calling Lussier!
What is Property & Casualty Insurance?
Property & Casualty Insurance
It is a type of insurance that includes liability coverage and protects your company's movable and immovable assets. It is essential because it protects your business from various risks, which ensures your continuity.
Did you know that you could save big on your CNESST contribution rate by joining a prevention mutual group with Lussier?
Why work with Lussier?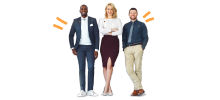 More than just insurance
We can find you the perfect insurance for your needs but can also help with financial solutions.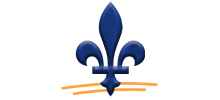 Local expertise
We have a history of serving Quebec with insurance and financial solutions.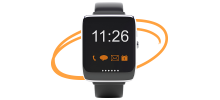 Here for you 24/7
Our advisors are ready to answer your questions and guide you if you ever need to make a claim.