Tenant Insurance
All it takes is a badly turned off faucet, a fire or an object falling off your balcony onto a passer-by to get you into a serious financial mess. Lussier's home insurance experts know which products to offer you in order to protect your rented unit and civil liabilty.
Expert tenant insurance brokers
Exclusive discount on your insurance
Optional coverages and specialized programs
Easily accessible claims experts
Discounts when you combine your insurance under one roof with Lussier
Call 1 844 416-8523
Contact an advisor
Our Expertise In Tenant Insurance
"My broker negotiated very good premiums for me. Great service! Joanne, Boucherville"
Connect with a broker
Do I really need insurance if I'm renting?
Tenant Insurance
Yes, your landlord's insurance covers the building while yours covers your personal belongings, living expenses, but most importantly, your civil liability.
discount on your car insurance AND your home insurance if you combine them with Lussier.
Why work with Lussier?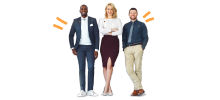 More than just insurance
We can find you the perfect insurance for your needs but can also help with financial solutions.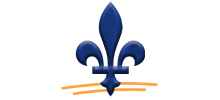 Local expertise
We have a history of serving Quebec with insurance and financial solutions.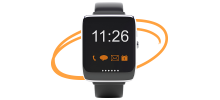 Here for you 24/7
Our advisors are ready to answer your questions and guide you if you ever need to make a claim.