Disability Management
Lussier's disability management approach is neutral. Our HR experts are able to properly assess each case and determine a timely, cost-effective solution tailored to meet the unique needs of your business. Lussier is here to help you: 
Reduce disability time and related costs
Maintain communication with the employee
Support the employee throughout the process
Promote a sustainable return to work
Call 1 855 587-7437
Connect with an advisor
Our Expertise in Disability Management
What are the indirect costs of workplace disability?
Indirect costs of workplace disability
Decreased productivity - Impact on service - Presenteeism - Increased turnover - Deterioration of the work climate - Job dissatisfaction - Work overload - Pressure on colleagues.
Your business should be recognized for its accident prevention efforts. Discovier Lussier's wide range of occupational health and safety consulting services.
Learn more
What is Lussier's HR Assistance program?
Lussier's HR Assistance program
Lussier provides your business with a 3-hour consultation with our experts on topics such as disability case management, total rewards, occupational health and safety, and labor and employment law.
What are the direct costs of workplace disability?
Direct costs of workplace disability
Employee's salary - Training expenses - Short and/or long term disability insurance expenses - Drug and paramedical insurance expenses - Professional and medical expertise fees
Why work with Lussier?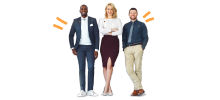 More than just insurance
We can find you the perfect insurance for your needs but can also help with financial solutions.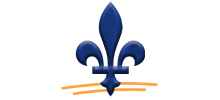 Local expertise
We have a history of serving Quebec with insurance and financial solutions.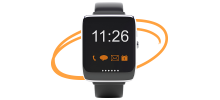 Here for you 24/7
Our advisors are ready to answer your questions and guide you if you ever need to make a claim.