Corporate Health
Investing in corporate health is vital to your business ! Lussier's expert consultants custom-build solutions that promote a healthy workplace environment, reduce absenteeism and employee turnover, and help you control  your OHS and group insurance costs.
Business Diagnosis
Complete health and wellness program
Training to reach the « Entreprise en santé » standard
Personalized communication
Call 1 877 579-5585
Contact an advisor
Our Expertise in Corporate Health 
Our daily habits directly contribute to 50% of our health care costs.
What is the « Entreprise en santé » certificate ?
« Entreprise en santé » certificate
Created by the BNQ, this certification covers four business areas: work-life balance, management practices, work environment and lifestyle.
Did you know? Workplace health and wellness activities can help reduce the risk of heart disease, anxiety, depression and stress.
What does corporate health translate to?
Corporate Health
A greater sense of belonging.
More productive employees.
And most importantly, it encourages the recruitment of top talent because of the core values that are conveyed.
 
Why work with Lussier?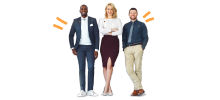 More than just insurance
We can find you the perfect insurance for your needs but can also help with financial solutions.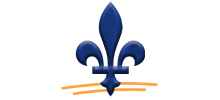 Local expertise
We have a history of serving Quebec with insurance and financial solutions.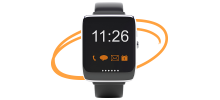 Here for you 24/7
Our advisors are ready to answer your questions and guide you if you ever need to make a claim.