Actuarial Services
Lussier's acturial expert advisors act like your business partners. They develop a deep understanding of your unique needs and challenges to custom-build group insurance plans that focus on your employee's well-being and apprecation. 
Evaluation of financial agreements
Annual cost projection
Analysis of renewal terms
Evaluation of service providers
Expertise in employee communications
Call 1 877 579-5585
Contact an advisor
Our Expertise in Actuarial Services
"My broker negotiated very good premiums for me. Great service! Joanne, Boucherville"
Connect with a broker
Lussier's HR experts can help your business attract top talent in the reality of today's labour shortage.
Discover Group Insurance
HR or finance managers, benefits director, union representatives and business owners: our consultants and actuarial professionals are there for you!
Actuarial services
They first analyze your unique needs and then make the most appropriate recommendations to meet them. 
Why work with Lussier?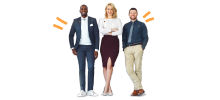 More than just insurance
We can find you the perfect insurance for your needs but can also help with financial solutions.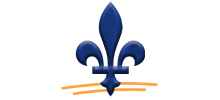 Local expertise
We have a history of serving Quebec with insurance and financial solutions.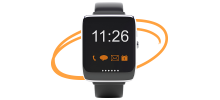 Here for you 24/7
Our advisors are ready to answer your questions and guide you if you ever need to make a claim.