Insurance for OOAQ Members
As a member of the OOAQ (Ordre des orthophonistes et audiologistes du Québec), Lussier protects you in the case of disability, critical illness or other serious health problems - you can take our word for it! Lussier builds custom-builds personal insurance coverage tailored to your needs.
100% customized insurance
Preferential service from our brokers
Best coverage at the right price
Full support
Personalized service
Call 1 877 579-5585
Connect with a broker
Long Term Disability Insurance 
Critical illness Insurance 
Office Overhead
Life Insurance 
Prescription Drug Insurance 
Supplemental Health Insurance 
Dental Care Insurance
 
Groups are our specialty.
Our experts have mastered the complexities of more than 50 groups and associations in order to offer truly customized insurance portfolios.
How will Lussier support me in the event of a claim?
When the claim is assigned to your insurer, our team follows up on your file within 72 hours of the event, and then on a periodic basis.
Why work with Lussier?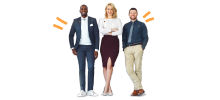 More than just insurance
We can find you the perfect insurance for your needs but can also help with financial solutions.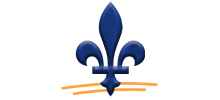 Local expertise
We have a history of serving Quebec with insurance and financial solutions.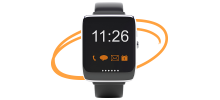 Here for you 24/7
Our advisors are ready to answer your questions and guide you if you ever need to make a claim.