Customized Insurance for Groups
If your group or association does not offer member's insurance, Lussier is here for you ! Our experts will help you build a tailored and complete insurance program for your industry's unique risks and challenges at the best price.  
Customized and exclusive insurance products
Unique promotions
Competitive pricing
Personalized claims service
After-sales service
Call 1 855 587-7437
Connect with a broker
Long Term Disability Insurance 
Critical Illness Insurance 
Office Overhead
Life Insurance 
Prescription Drug Insurance 
Supplemental Health Insurance
 
Groups are our specialty.
Our experts have mastered the complexities of more than 50 groups and associations in order to offer truly customized insurance portfolios.
Insurance adapted to your needs.
In collaboration with your association, our experienced brokers have designed a customized program to meet your unique needs. The specifics of your industry and your reality have all been considered!
Lussier is here for you
Lussier's experts are here to accompany groups and associations members from quote to claim.
Lussier has been supporting its clients for 100 years
Build peace of mind with Lussier; we've been here for a while! Protect yourself with tailor-made insurance solutions designed by brokers who understand your profession's unique risks and challenges.
Why work with Lussier?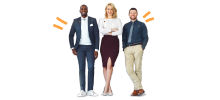 More than just insurance
We can find you the perfect insurance for your needs but can also help with financial solutions.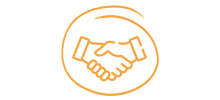 Proven expertise in program development
From inception to distribution, Lussier is a market leader among orders, associations and professional groups.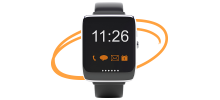 Here for you 24/7
Our advisors are ready to answer your questions and guide you if you ever need to make a claim.